Regular training sessions
Regular training sessions
When and where?
Aside of our regular training sessions of bujinkan ryū-ha, we offer training lessons focused on shurikenjutsu techniques. Those training sessions are held on announced Tuesdays from 18:00 to 19:00 in the archery hall of ÚTVS ČVUT (Institute of Physical Education and Sport of Czech Technical University) sport center, Pod Juliskou 4, Praha 6. The archery hall is well equipped for our training and we are thankful to ÚTVS for their support.
Upcoming training dates in 2017
2.5., 16.5., 30.5., 6.6.
Getting there:
Get off the metro "A" at Dejvická station and take a bus 107, 116, 147 or 160 to Čínská or Nádraží Podbaba station. Then go to the Pod Juliskou Street (next to a hotel) and after approx. 200 meters you will find ÚTVS ČVUT sport center at the right side (a grey building).
Alternatively you can take a tram 8 or 18 from Dejvická to Nádraží Podbaba.
We usually change our dress inside the archery hall, but there are also changing rooms free to use.
Who are these training sessions suitable for?
Although we train techniques based on bujinkan ryū-ha, there are many students of other martial arts (for example aikidō, karate, kendō, battōjutsu and many more) visiting our lessons. That implies it is possible to train shurikenjutsu alongside with other martial arts, without worrying that it will negatively affect them.
From a practical point of view, shurikenjutsu training is suitable for every man or woman. The lower age limit in our dōjō is 15 years of age. We will gladly welcome newcomers interested in this martial art.
What to bring to your first training session
You don't need anything but a sport wear, sport shoes and a desire to learn something new. If you study another martial art bring your common keiko-gi. In case you don't have your own throwing blades (shurikens), we have enough of them to share.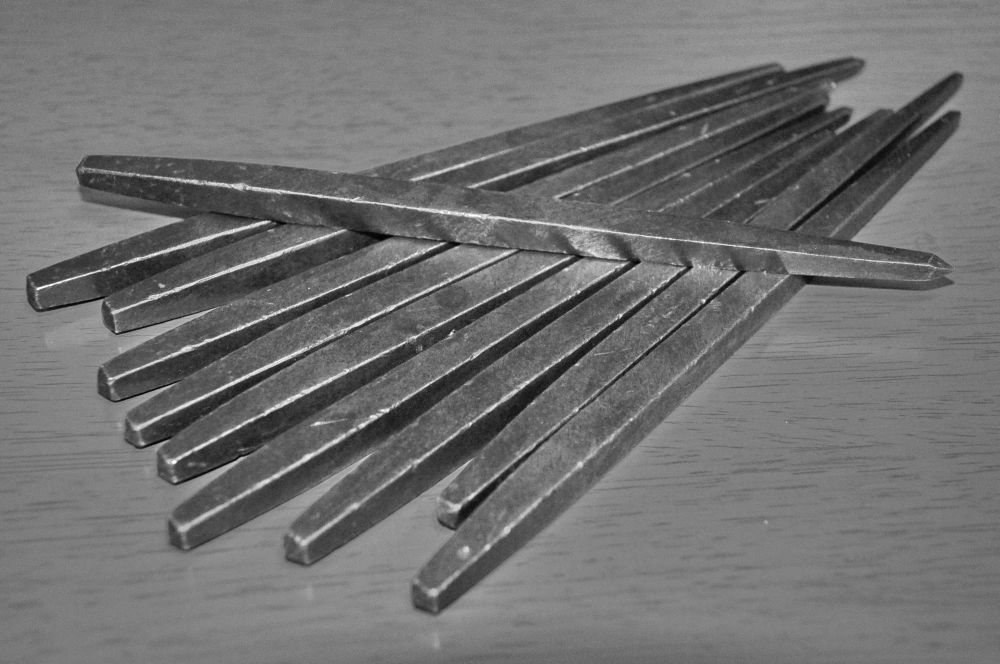 Bō-shurikens of school Togakure-ryū from Someyi sensei's collection