W
elcome to web pages of prague troop
Bujinkan Dōjō Prague
武神館道場プラハ, which is dedicated to study and practice japanese martial art
NINJUTSU
忍術 and
BUJUTSU
武術, as they are given us in the worldwide organisation
Bujinkan Dōjō
武神館道場 with
sōke Masaaki Hatsumi
as Grandmaster.
W
e organise regular training sessions - keiko 稽古, weekends seminar also under of foreign teachers. Also we are visiting similar events in other countries, and every year we travel for our studing to the origin our martial arts Japan, when we are visiting trainings direct under the lead of Hatsumi sensei and his older instructors - shihans 師範.
I
n Czech republic we traing to colaborate with other groups and subject, whitch represent diferent traditional japanese art: budō 武道 / bujutsu 武術 - martial art, chadō 茶道 - tea ceremony, shodō 書道 - kaligraphy, and others.
---


MORE INFO about this seminar - PDF
---
I
f you have a intrest about martial art ninjutsu and bujutsu and would like to visiting our regular training lection in our dōjō, then here is the current
TRAINING LIST
.
---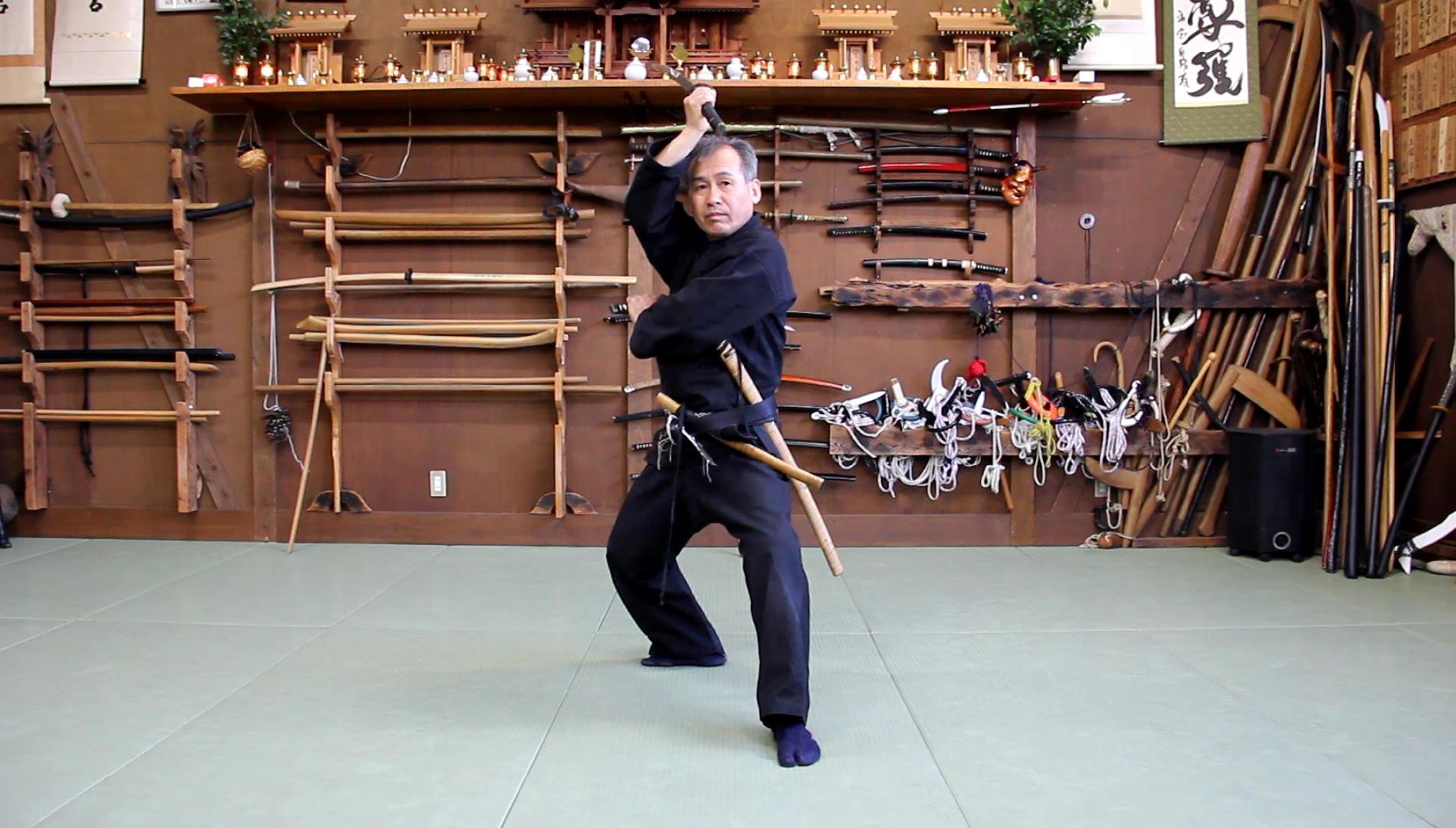 Someya sensei demonstruje techniku s dvěma meči na svém tréninku v honbu dōjō.
Fotografoval v roce 2012 Juan Manuel Gutierrez
---
Spolupracujeme:

---