---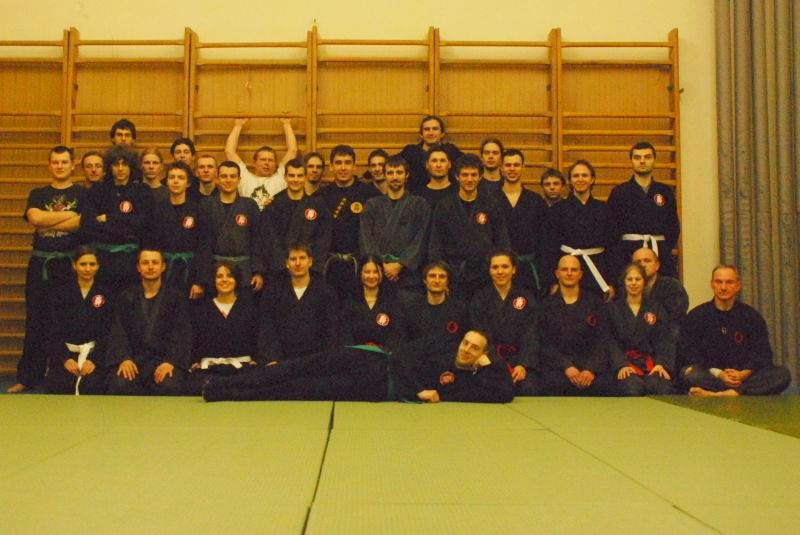 Regular trainings
Our regular trainings take place in a building of Faculty of Mechanical Engineering on Czech Technical University in Prague, Karlovo náměstí 13, Praha 2, in a gym A3.
Trainings in Dojo:
• Monday 7 p.m. – 9 p.m.
• Wednesday 7 p.m. – 9 p.m.
• Thursday 7 p.m. – 9 p.m. (focused mainly on Kihon Waza, basic techniques)
Access to the gym is possible 20 minutes before the training.
If you are interested in martial arts of Bujinkan Dojo, you can start with the training anytime during the year!
How to get there:
•Take underground (metro) line B or tram 3, 6, 14, 18, 22, 23, 24 to the station Karlovo náměstí. State at a porter's lodge that you are going to Bujinkan training (sometimes they want to see an ID card). Once you pass the turnstile, go upstairs to the left towards the glass doors. The gym A3, our Dojo, is right in front of you.
Detailed description of how to get there is here.
Map is accessible here.
Trainings are led by: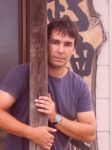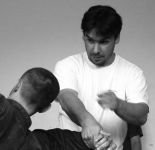 Shihan Pavel Slavík
email: pavels@bujinkanprague.com
mobil: 736208050
skype: pavels_bujin
Helping with trainings are: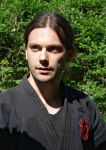 Ľudovít Plata, 4. Dan
email: ludovit.plata@bujinkanprague.com
mobil: 732925120
Roman Veltruský, 4. Dan
email: roman.veltrusky@bujinkanprague.com
mobil: 724 180 561
Petr Holub, 2. Dan
---
Trainings in summer
During the summer months (July and August) regular trainings take place in the boathouse compound of  Czech Technical University "Malá Chuchle". The address is: Strakonická , Praha 5, Malá Chuchle, 159 00. Trainings take place outside, regardless of the weather, in these days and times:
Monday 6:30 p.m. – 8:30 p.m.
Wednesday 6:30 p.m. – 8:30 p.m.
How to get there:
In case you use public transport, go to the underground (metro) station "Smíchovské nádraží" (line B). Then by bus nr. 129, 172, 241, 243 or 244 to the "Malá Chuchle" stop (beware: the stop is on demand). In case you plan to go by car, it is possible to park in the compound. Map could be found here.
Take along: Kimono, Jika Tabi, Boken, Tanto, rope (unless it is stated otherwise on training).
In case of any questions during my absence caused by my study tour to Japan, please contact Roman (mobile: 724180561) or Ľudovít (mobile: 732925120), thank you.
---
Trainings in our current Dojo
Summer trainings
Trainings in the previous Dojo